OUR STORY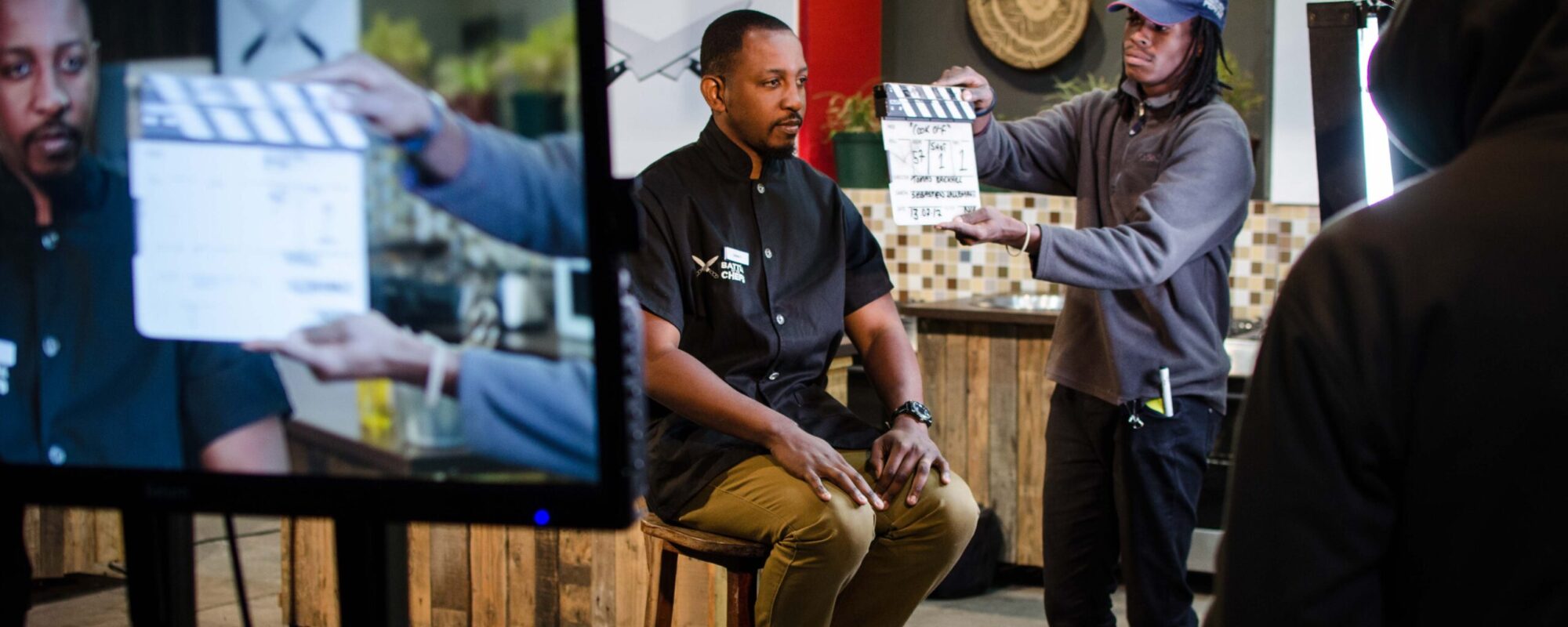 As history closed in on Robert Mugabe's 37-year-long rule in late 2017, the romantic comedy Cook Off was being produced under exceptional circumstances in Zimbabwe's capital Harare. Enduring cash, power and water shortages, riots, and the devastating consequences of a countrywide economic crisis, this unlikely feel-good movie emerged to represent a new generation of talent in Zimbabwean filmmaking.
COOK OFF
CO-PRODUCERS
Working with the set of Zimbabwe's real-life 'Battle of the Chefs' television show, and reflective of the passion and commitment of the film's cast and crew, Cook Off's production values vastly outweigh the US$8,000 cash budget that was available to the filmmakers during production itself.
The cast and crew all agreed to work on deferred payment contracts, which have now been honoured. The film was also made possible by leveraging existing relationships with companies and producers who came on board as partners to give in-kind support the film. In Harare, MMX provided the equipment, creator of Wenera Eddie Ndhlovu supported with some additional cast and locations, creator of Battle of the Chefs Joseph Bunga provided set, props and costumes from the real-life tv show, and various businesses provided location. In Nairobi, Quite Bright Films facilitated the final edit and picture grade, while in London, Moving Air did the final sound mix. Executive Producer Zoe Flood has supported, and continues to do so, across the post-production and distribution process.
Media Matrix (MMX), Zimbabwe's premiere kit hire facility and co-producer of Cook Off, provided us with the equipment we used to shoot the movie.
This movie would never have been possible without our amazing cast and crew who all took a leap of faith and unanimously agreed to defer their fees.
Cook Off was filmed largely on the set of the real life TV show 'Battle of the Chefs', co-producer Joseph Bunga's hit Zimbabwean reality TV cooking competition!
The incredible Quite Bright Films in Nairobi came on board as a co-producer to help us put the finishing touches on the movie for our commercial release.
Additional locations, as well as some of the brilliant cast, were courtesy of a co-production agreement with Eddie Ndhlovu producer of the hit TV show Wenera.
Journalist and filmmaker Zoe Flood joined the team as a co-producer and ran our incredibly successful publicity campaign for the film's release, as well as working on post-production and distribution.