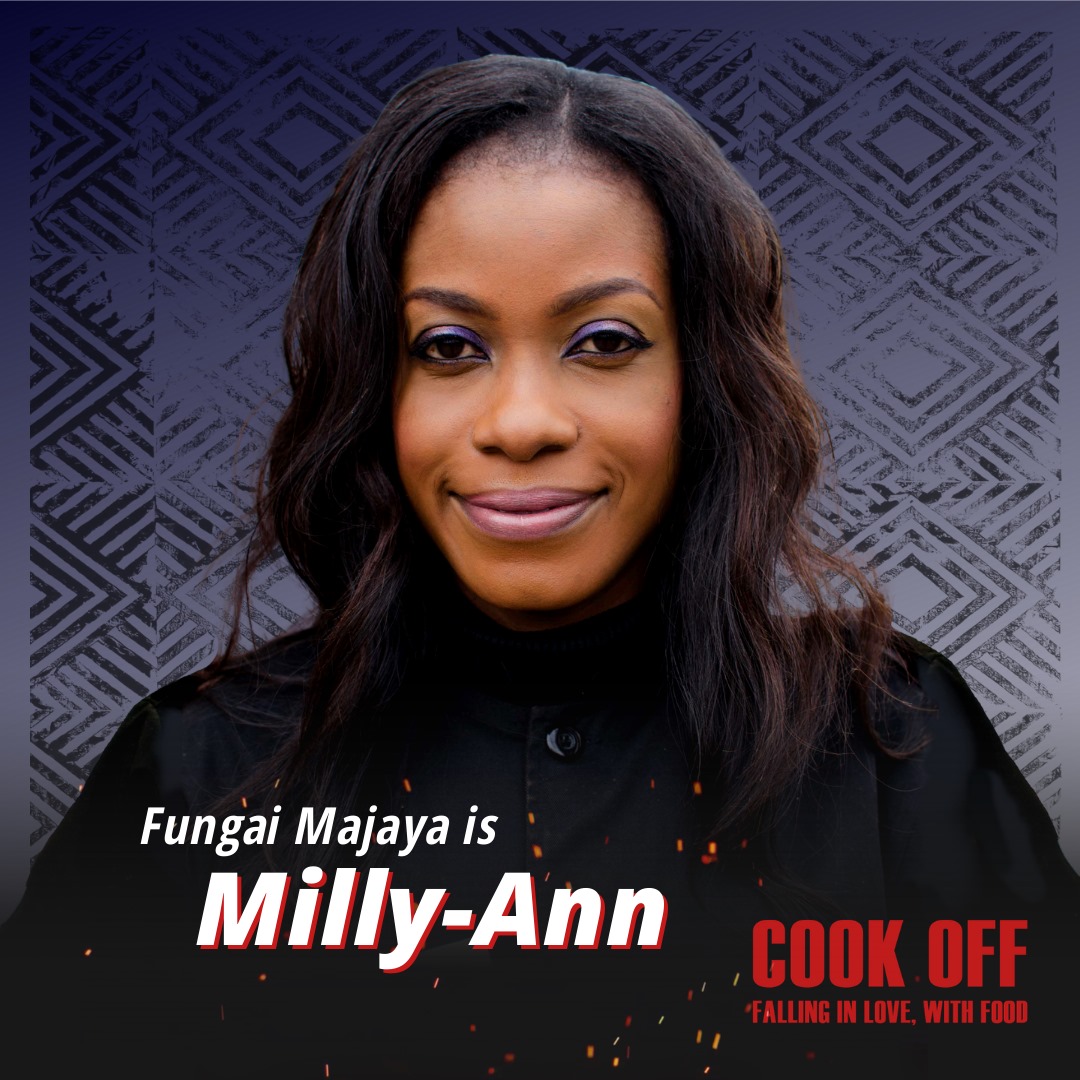 My

Story

Fungai Majaya plays the well-heeled Milly-Ann from Chisipite, who becomes Anesu's nemesis in the Battle of the Chefs show. She's the formidable villain we all love to hate!

Fungai is, of course, nothing like her character in the film, we all love her! As an actor and model, she has had several on-screen roles and modelled in various shows and for various designers. She grew up in Harare and went on to study sales and marketing in the UK.

As a model, Fungai has appeared in catwalk shows in Mozambique and Zimbabwe, as well as the London Hair Fashion Show. She has also done commercial work for Ruffend and George Cigarettes, David Alford and Edgar's, to mention just a few!

Fungai describes acting as having "fallen into her lap" – when she was cast in her first ever role in a short film called 'Across the Grassland', directed by Sharon Lee. It won Best Short Film at the International Images Film Festival for Women in Zimbabwe and went to a number of other festivals. Fungai believes there's a role out there for anyone – short, fat, tall, slim, "ugly", "beautiful" – and that acting is a form of therapy.

The character Milly-Ann made a lot of people really mad – what did you think of her? In real-life Fungai is nothing like the character she plays – so we think she did a great job.