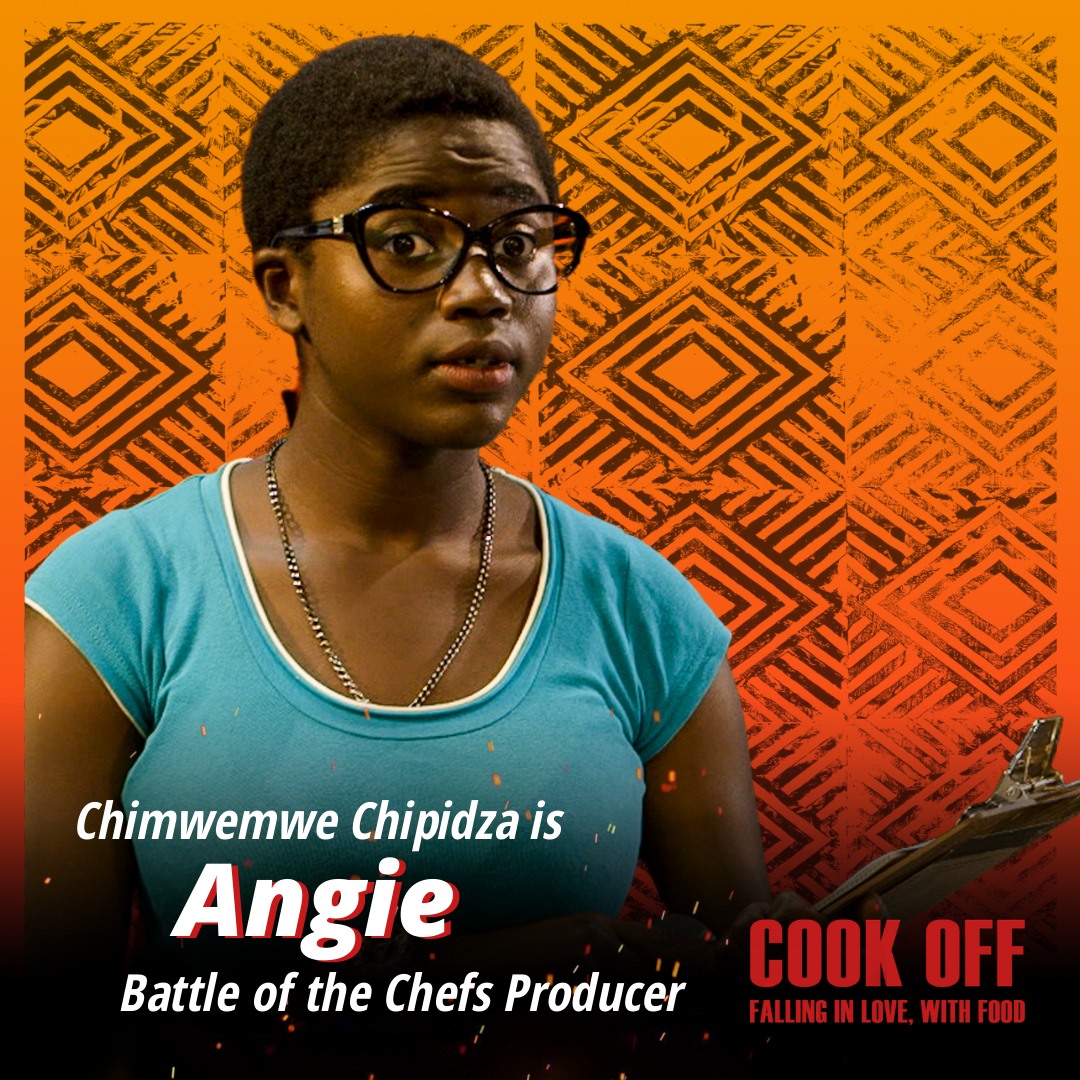 Chimwemwe Chipidza
/ Actor
My

Story

is Angie, the hardworking and sympathetic Producer of the fictionalised version of the Battle of the Chefs TV show in the film.

Chimwemwe is a 24-year-old actor, musician and writer. She has been acting since the age of 13, and has performed in various theatre productions, staged readings, and provided voice overs for animations and radio advertising. #CookOffZim is her first film. Chimwemwe has appeared at the Harare International Festival of Arts (HIFA), the Almasi Playwrights Conference and three editions of the One Act Play Festival – all in Zimbabwe – and at the Jika International Theatre and Dance Festival in Bloemfontein, South Africa.

Chimwemwe is also working to grow herself as a writer. She writes skits, theatrical pieces, monologues and her own music. From 2018 to early 2019 she was part of the writing team for "Muzita RaBaba" a popular Zimbabwean TV show. She is currently in the process of developing her one-woman show, "Call me by MY name." The play was first performed at the Jika International Theatre and Dance Festival in December 2019. Chimwemwe also plays mbira, and is working on recording her first EP.
My Featured

Videos